Movie News
James Cameron and Sam Worthington to Reunite for Sci-Fi Action Movie Myth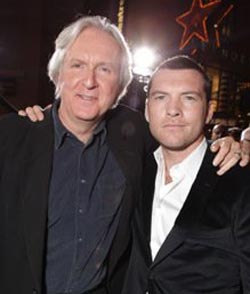 James Cameron and Sam Worthington in one report? Yes, yes, when you see these names you already know it's time for another sci-fi action movie, right?
Well, if you're a sci-fi fan, we have some great news for you, because we've just learned that Cameron and Worthington could reunite once again for the completely new project, titled Myth.
But, let's get one thing straight right here at the beginning – Cameron will come on board as executive producer, while Worthington and Transformers producer Lorenzo di Bonaventura will be in charge for producing the whole thing.
And let me just mention one thing, 20th Century Fox is still in early talks with writer Will Staples to pick up this sci-fi action project, so we'll definitely keep an eye on the whole thing in the future.
So, unfortunately not much is known about the whole thing at this moment, except that it's "big, it's sci-fi, and it's got lots of action."
Well, we definitely expect all of that with this team on board, but according to some reports, "Cameron would not direct, and at this stage, Worthington is not attached to star."
Stay tuned for more updates on Myth!