Movie News
James Cameron Creates Cameron – Pace Group (CPG)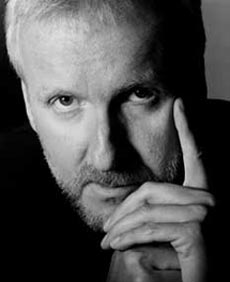 Ready to hear what James Cameron is doing these days? No? Well, sorry about that, but this is an official thing, so check it out! He has teamed up with acclaimed cinematographer Vince Pace to form Cameron – Pace Group (CPG).
Just in case you're wondering what's so interesting about that, here's a little "insight" – this group will seek to accelerate worldwide growth of 3D across all entertainment platforms including features, episodic and live television, sports, advertising and consumer products, pioneering a new generation of camera systems, services and a variety of creative tools that are innovative, powerful and easier to embrace.
CPG will build upon the strong foundation of Pace and the 3D technology to which its co-founders have individually and collectively contributed, such as the revolutionary Fusion 3D system. In combination, Cameron's and Pace's technologies, products and services have been responsible for $4.7 billion of box office receipts and have played an extensive role in 25 features, seven concert and music entertainment projects and 40 sports productions worldwide, including Avatar, Tron: Legacy, Resident Evil: Afterlife and U2 3D.
This history puts CPG in a unique position to respond to the growing demand for high-quality 3D entertainment and to provide 3D technology innovations that serve studios, filmmakers, directors of photography, producers, networks, studios and broadcasters. The company plans to take full advantage of its position to drive innovations in technology and deliver products, services and creative tools in unprecedented ways.
James Cameron revealed: "Our goal is to banish all the perceived and actual barriers to entry that are currently holding back producers, studios and networks from embracing their 3D future. We are dedicated to building a global brand that is synonymous with high quality 3D and spans multiple channels, from features to episodic television, and changes the boundaries of what is understood to be 3D material."
On the other hand, Pace added: "CPG's mission is to step up industry-wide efforts to help filmmakers realize 3D's full potential as a creative and powerful storytelling medium and accelerate the growth of the next generation of 3D solutions across all platforms. Through our expanded reach and new generation of 3D solutions, we will deliver a variety of creative tools including SLATE2SCREEN™ 3D production services, educational workshops for industry professionals in Fusion 3D and Fusion 3D Mobile Workflow Units that support end-to-end solutions for both the live and recorded production environments. CPG will deliver Can Do solutions."
This Group already has an extensive list of current and upcoming projects, including Pirates of the Caribbean: On Stranger Tides, Transformers: Dark of the Moon, The Three Musketeers, The Invention of Hugo Cabret, Life of Pi and 47 Ronin.