Movie News
James Cameron On Avatar 2 and 3 – Not a Traditional Trilogy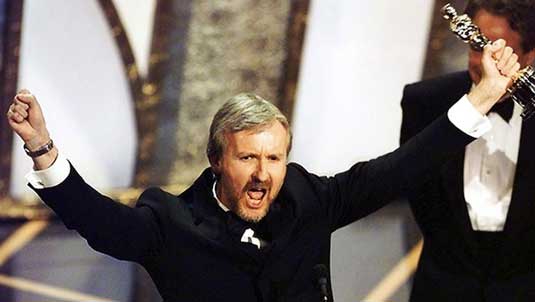 Love him, or hate him – but James Cameron definitely knows how to have fun! One script? Who's writing only one script these days? That's for babies! Make it double!
And what about the upcoming Avatar sequels? Let's not make a "sequel" sound like a boring word, let's break with the tradition and give the audience something completely new! Do you even know what I'm talking about right now?
Well, let's clear some things out! You already know that Cameron is currently writing the sequel scripts for Avatar 2 and Avatar 3, which will be released in 2014 and 2015. As some reports revel, both of these projects will be shot at the enormous MBS Media Campus in Manhattan Beach, California.
But now, we have Cameron's explanation of the whole thing! In an interview with FoxNews, director said:
"We're shooting two films back-to-back, so I'm writing two scripts, not one, which will complete a free-film story arc – not really a trilogy, but just an overall character arc so I'm pretty excited about that.
We're doing a lot of preliminary work right now on new software and new animation techniques and so on. We're creating a new facility in Manhattan Beach so everybody that's not already dead is coming back."
As usual, the world is expecting a lot of the upcoming movies, so no wonder Cameron reveals: "There's always an expectation. I had to deal with that after 'The Terminator' back in 1984. All of a sudden I had a big hit movie and it was 'what are you doing next?'
But my job is take the audience on a journey and entertain them. The second I am sitting down writing, I just go to Pandora. I don't think about that stuff, about standing on a red carpet. It has its own life, really. The characters have their own lives."
It's quite logical that we all expect a lot from Avatar sequels, right? After all, the original Avatar grossed more than $2 billion worldwide. So, we like it!
On the other hand, Jon Landau, Cameron's co-producer of the Avatar films at Lightstorm Entertainment, is anticipating that more than 700 jobs will be created for the two productions, which are slated to be bigger and better than ever.
Bigger and better? That's two perfect reasons for you to stay tuned!