It's just something about that highest-grossing filmmaker of all time. Yes,
James Cameron
… so annoying but so sincere at the same time.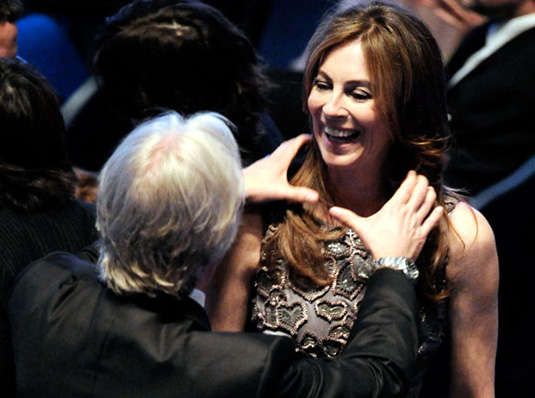 Especially when he decides to share his opinion about his ex-wife
Kathryn Bigelow
and her Oscar-winning movie
The Hurt Locker
. It's an short interview, but if you still think that this "sincere" thing from the beginning of our report is sarcastic or something like that, then you should definitely check this (part of it) out first… "It was David and Goliath. Goliath had made more than a couple of billion dollars and 'The Hurt Locker' had made about what it cost to shoot, about $15 million. The Academy always likes to be the great equalizer. But I don't begrudge her any of that. I couldn't think of a better outcome for our lives. I got my Oscar. She got her Oscar." Ok, this is funny as well, you must admit whether you like Cameron's work, or you just think that he's one hell of a moneymaker. Funny, but true. So, maybe, and just maybe, Ms.Bigelow could take a little look at this opinion: "I think The Hurt Locker would have been better in
3D
. Absolutely. It wouldn't have been hugely better in 3D, but I'm talking a future where you don't have to put 'in 3D' on the movie poster anymore, the same way you don't put 'in color' on posters anymore. " Just another Cameron's way of promoting his 3D world, or something that could actually be a positive critique for all directors out there (including his ex-wife)? Judge for yourself!