Yes, you read it correctly!
Salt
sequel is coming! Although the latest
Angelina Jolie
action movie was recently released in theaters, looks like the team behind it likes the idea of getting back in the story, and when we say that we mean that the screenwriter Kurt Wimmer, director
Philip Noyce
and Salt star Angelina Jolie are all interested in making a sequel…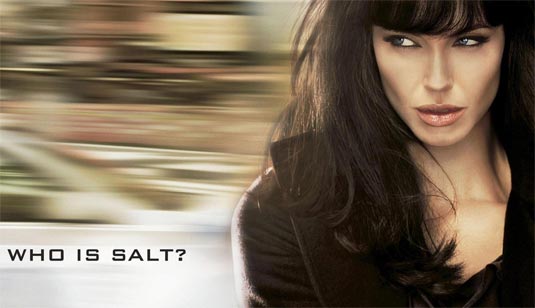 According to LA Times "…Writer
Kurt Wimmer
has ideas for how to advance the story of the spy thriller, in which Evelyn Salt is a Russian plant in the highest echelons of the CIA who may or may not be working for her home country. Director Phillip Noyce, for his part, is said to be interested in returning for a new installment. Scheduling and preferences would need to be worked out, however: Though the filmmaker doesn't officially have a new movie, he is involved with several high-priority development projects. Angelina Jolie had said that she's keen to work on a sequel. She has the
Tim Burton
film
Maleficent
and the big-franchise dreams of Kay Scarpetta waiting in the wings, but no commitment to a new movie now that she's finished Spyglass'
The Tourist
…" On the other hand, there's still no rush about the whole thing, because guys from Sony want to see how the film will work out in international markets before moving forward with a sequel. The film will open in U.K., Germany and South American markets in the upcoming weeks. As usual, we'll be back with every new detail about the possible
Salt sequel
!