Movie News
James Cameron Shows Titanic 3D First Footage at CineEurope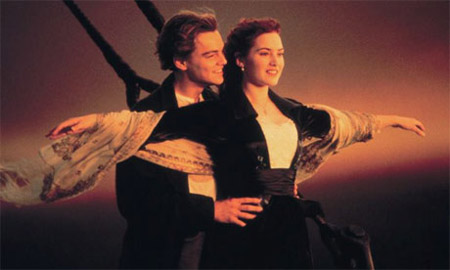 I guess we're all excited about James Cameron's Titanic 3D. Even you! Yeah, you out there, who hate 3D, I know you're reading this, and I know you're waiting to hear some new details about the whole thing.
After all, we're talking about 3D conversion of 1997 blockbuster that remained the highest-grossing film in history for twelve years, until Avatar surpassed it in 2010.
So, here's the thing. You already know that Titanic 3D will be re-released in theaters on April 6th, 2012 to coincide with the 100th anniversary of the original tragedy, but what you don't know is that Cameron premiered 15 minutes of a 3D converted movie at the international exhibitor event CineEurope!
Here's what Cameron shared with all of us:
"It ends the same way, though, I just wanted to put that out. Actually we spent around $5 million trying to invent a time machine so I could travel back and shoot the original film in 3D. It's a painstaking process. I would never want to do it if I didn't have to. If you have the choice, you should definitely do it in 3D from the start."
Cameron said that the timing of the release, 15 years after the film's first bow, would give audiences an opportunity to see the movie on the big screen, many of them for the first time:
"There is a huge audience that has never seen 'Titanic' on the big screen. There's a huge number who weren't born when it first came out. I actually think there is a huge number of people who were born because of Titanic because it is such a great date movie."
As guys from THR explained it, Cameron emphasized that the new release was not just about 3D. Before starting the conversion process, he created a 4k digital master of the original 35mm Titanic print, a master that will be used to deliver new, cleaner versions of the film in all formats – including 2D and 35 mm.
Director also added:
"When I showed 'Titanic' here in 1997 it was a terrible time in my life. I was being excoriated in the press. If you remember at the time, it was the '3 hour chick flick where everyone knew the ending.' They were saying 'I don't think so' but the international exhibition community saw something in that reel and they, together with 20th Century Fox, turned Titanic into an international hit."
So, what do you think? Feel free to share your thoughts, and as usual, stay tuned!