Movie News
James Cameron To Produce Guillermo del Toro's At the Mountains of Madness
Few days ago we wrote about
Guillermo Del Toro
and his involvement in
At the Mountains of Madness
movie, so you already know that he will be in charge for writing and directing the whole thing.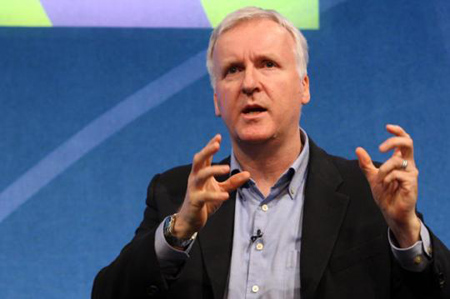 Today, we're to report that del Toro's next project will be an adaptation of
H.P. Lovecraft
's
At the Mountains of Madness
. And, guess what! The film will be produced by
James Cameron
. So, yes, it will be shot in
3D
! Del Toro has long been fascinated with H.P. Lovecraft's seminal story, which "is written in first-person perspective by the geologist William Dyer, a professor from Miskatonic University. He writes to disclose hitherto unknown and closely kept secrets in the hope that he can deter a planned and much publicized scientific expedition to Antarctica. On a previous expedition there, a party of scholars from Miskatonic University, led by Dyer, discovered fantastic and horrific ruins and a dangerous secret beyond a range of mountains taller than the Himalayas." So now, with Universal and Cameron on the board this looks quite interesting, we must admit. Guillermo del Toro will begin pre-production in the coming weeks with a summer 2011 3D shoot in mind, and we definitely expect to hear more details about this project. Make sure you stay tuned!