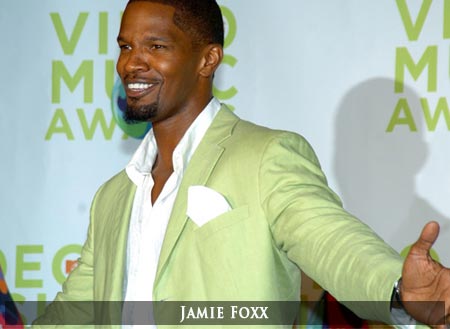 Jamie Foxx is in final negotiations to star opposite Gerard Butler in the next film from writer/director Frank Darabont (The Shawshank Redemption, The Green Mile, The Mist), the psychological thriller "Law Abiding Citizen."
The script, written by Kurt Wimmer (Ultraviolet, Street Kings) and Darabont, follows a successful assistant D.A. (Butler) who finds himself at the center of a vigilante plot hatched by a traumatized victim of the legal system (Foxx). Foxx's character is devastated to learn that, because of a plea bargain, one of his wife and daughter's murderers will be set free. So he unleashes revenge on the killers and those who made the deal.
Executive producing are Film Department's Neil Sacker and Robert Katz, Catherine Zeta Jones has also been rumored to be involved with the film.
No production date has been set.