Movie News
Jason Statham in Talks to Star in the Taylor Hackford's Thriller Parker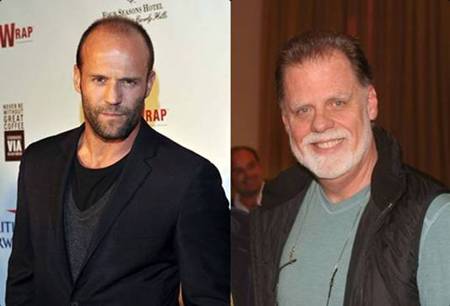 Jason Statham is in talks to topline the thriller Parker helmed by Taylor Hackford. Screenplay is written by John J. McLaughlin, Black Swan's co-writer. Hackford will also produce along with Steven Chasman, Les Alexander, Sidney Kimmel and Jonathan Mitchell.
Film is centered on the Donald Westlake's novel series, following a thief who is forced to be a murderer, still never stealing money from people who really need it. Parker really limits himself to his word not doing anything outside his word.
The film will be financed by Kimmel and Sierra/Affinity, Incentive with Sierra handling worldwide distribution rights.
Hackford said he considered Parker is the best project to make as his film noir debut:
I don't want to get stuck in a genre. What I like the most about this piece of material is that you can take a genre piece like this and turn it into a great movie."
Statham was latterly seen in The Mechanic, and Hackford lately helmed Love Ranch, with everlasting Helen Mirren and Joe Pesci.
Let's take a look into Westlake world where Parker lives in order to find answers to some questions.
Parker is a brutal criminal who other than efficiency and professionalism, there are no other positive features. Such cool and methodical type, perfectly willing to commit murder to get what he wants, seems very close to Statham. Other characters, who make up Parker's background and that could determine Hackford's casting calls, are:
Claire Carroll, Parker's closest friend. Claire is perfectly aware of thus Parker's dealing with and has no problem about that. However, she is not directly involved in his actions and wishes to remain silent. Alan Grofield is a friend of Parker who is engaged in criminal activities to finance his own acting ventures. Unlike Parker, Grofield is an outgoing, talkative, and even much socialized, but it does not matter that he also uses brutal force to hit the target. Joe Handy Sheer and McKay are also people who prefer to do business with Parker, but do so through a third party contact. Ed and Brenda Mackey are a husband and wife in which Parker could have full confidence in certain situations.
Let's play casting director: Do you recognize some of the currently available actors to match these side characters?
Don't forget to follow us on Twitter and "Like" us on Facebook!
[youtube]http://www.youtube.com/watch?v=cC4i83ejkbo[/youtube]
Love Ranch, Trailer HD
[youtube]http://www.youtube.com/watch?v=CMklQNn0OH0[/youtube]
The Mechanic, Trailer