Movie News
Javier Bardem Suffered Depression After 'No Country For Old Men'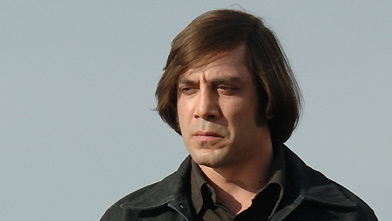 Javier Bardem suffered from "full-blown depression" after having his hair styled in Oscar-nominated movie 'No Country For Old Men'.
Bardem, who is a favourite to win the Best Supporting Actor prize at the upcoming Academy Awards for his performance in the Coen Brothers film, was so ashamed of his new look, he avoided venturing out in public.
His co-star Josh Brolin says, 'He was depressed during the process… He felt like he wouldn't have sex for three months. Full-blown depression. I mean, bad. (He) didn't like the way he looked. He'd stay home for hours on end. He wouldn't go out'.
Bardem admits he was surprised by how his unusual look affected him psychologically. He says, 'You see yourself, you see the haircut. You don't realise that it's affecting you in a very delicate way, through your own psyche.'
"What happened to me was that after a couple of weeks, I was a little bit – a little bit – strange to myself. There was something that was not familiar. It was like, 'What am I doing here?'"