Movie News
Jeff Bridges to Develop and Star in Adaptation of YA Novel The Giver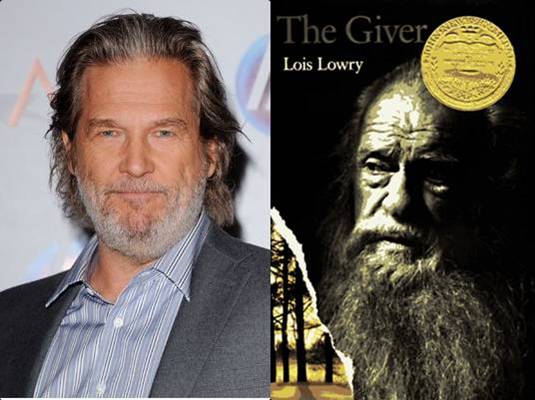 Jeff Bridges has been watching this project for years and now he is sixty-one years old, just enough to see himself in the lead role. Oscar winner for his turn in Crazy Heart and nominated for the Coen brothers' remake of classic western True Grit has also optioned the rights to Lois Lowry's 1993 futuristic classic The Giver.
Bridges has been looking at this sci-fi novel since the 1990s, when his daughter read it in high school. Therefore, he said:
I originally thought of the role of the Giver as a vehicle for my father, the late Lloyd Bridges; however, at 61 years old, I feel the time is right for me to do it."
Bridges and his long-time producing partner Nikki Silver (and veteran John Heyman) have finally secured the rights and have plans to move forward with Vadim Perelman, the writer/director behind House of Sand and Fog, to work on the script adaptation and possibly directing.
This is a story of an ideal society without pain, worry, or choice and full equality.The Elders assign the central character, twelve-year-old Jonas, his life work, the Receiver of Memory, and the society's collective memories, lapse of memory, are given upon Jonas the Giver. The novel describes what happens when people no longer know hope, pain, change, color, music, memory, fear, or love.
Bridges would play the role of the current Giver who trains the young boy to replace him. He was not the first actor that has come upon idea to try and bring The Giver to the silver screen. In 1994 Bill Cosby bought the rights to the novel with plans to make a film version but his plans took on the god's-eye-view. Then Walden Media, a part of the team behind such movies as Because of Winn Dixie and The Chronicles of Narnia, also attempted an adaptation in 2006 but bowed out. Finally, Warner Brothers held the rights to the film for four years with no action as well.
In the interim, Jeff Bridges is in post-production on a dark yet slapstick animated comedy Pablo and along Ryan Reynolds will play a pair of undead cops in the Rest In Peace Department (R.I.P.D.) and with Julianne Moore is set to lend his considerable talent to the supernatural tentpole The Seventh Son.
Vadim Perelman is currently working on his upcoming production The Song of Names, written by Oscar-nominee Jeffrey Caine with an impressive duo of 72-year-olds, Dustin Hoffman and Anthony Hopkins.