Movie Posters
Jennifer Aniston and Aaron Eckhart in LOVE HAPPENS: Trailer and Poster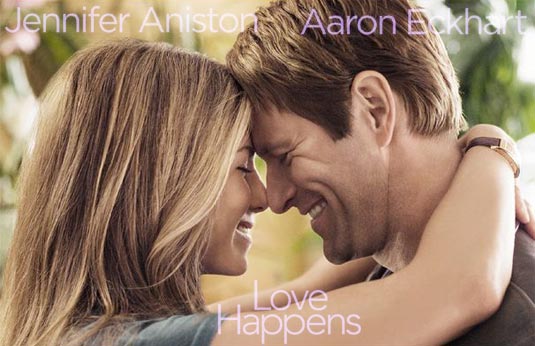 Universal Pictures has released the first trailer and poster for their upcoming romantic drama "Love Happens."
The movie follows a widower who is reinvented into a charismatic self-help guru after his book about grieving turns him into a phenomenon. When he arrives in Seattle to teach a sold-out seminar, he unexpectedly meets and falls for a florist coming across his seminar. Not yet done grieving for the passing of his wife, his romantic engagement with this woman forces him to confront the fact that he hasn't come to grips with his own loss.
"Love Happens" is directed by Brandon Camp who is making his helming debut. The screenplay was co-written by Brandon Camp and Mike Thompsonstars. Starring Aaron Eckhart, Jennifer Aniston, Sasha Alexander, Martin Sheen, Judy Greer, Gina Holden and John Carroll Lynch.
The film is scheduled to hit theaters on September 18th.