Movie News
MISSION: IMPOSSIBLE 4 Officially Confirmed for 2011!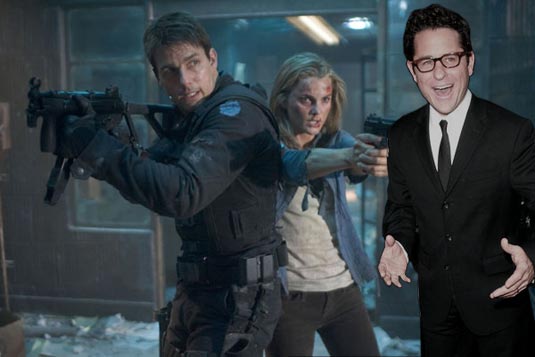 Tom Cruise
and
J.J. Abrams
have agreed to co-produce "Mission: Impossible 4" the sequel, Mission: Impossible – Ghost Protocol, which is set for a 2011 release. "Tom and I have come up with a really cool idea we are pursuing," Abrams said earlier. "I am incredibly honored that Tom has invited me back as a producer." The only problem with the production of "Mission: Impossible 4" is negotiating the schedules of Cruise and Abrams. Some are surprised to see Cruise returning to the studio, considering that it was
Paramount
who gave him the boot back in 2006. If you remember correctly after MI:3 Cruise left Paramount Studio after it's chief
Sumner Redstone
ousted him after a 14 year partnership. A lot of people believed the decision had to do with Cruise's behavior in the media at the time, which seemed to dampen his favor with audiences. Cruise has been hanging out at United Artists ever since. Abrams is set for a Star trek sequel, while Cruise is working on a untitled film (formerly called Wichita) for 20th
Century Fox
that will be directed by J
ames Mangold
and co-star
Cameron Diaz
.