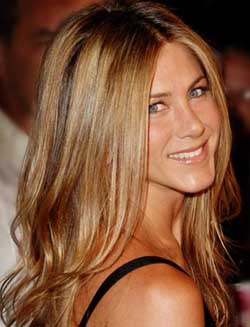 Matthew Weiner, who spent three years as a writer and producer on "The Sopranos" and creator of the AMC/Lionsgate TV drama "Mad Men," will make his first movie.
That will be a romantic comedy titled "You Are Here" that he wrote during his "Sopranos" days.
Jennifer Aniston will lead the cast of Weiner's directorial debut. "The Hangover" stars Bradley Cooper and Zack Galifianakis are also lined up to star in the movie.
After his work on "The Sopranos" and "Mad Men," Weiner has secured independent financing for the film.
There's not much to know about the project at this point.
Production on "You Are Here" is scheduled to begin in 2011.
After "All About Steve" and "Case 39" Bradley Cooper can next be seen in "Valentine's Day" "The A-Team."
Cooper and Zack Galifianakis will star together again in "The Hangover" sequel in May 2011.
Galifianakis will also star in "Little Fish, Strange Pond," "Rogue's Gallery," "Dinner for Schmucks," "Due Date" and "It's Kind of a Funny Story."