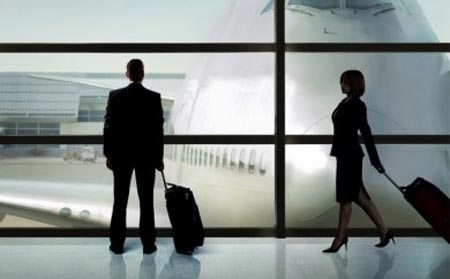 An extended TV Spot for Jason Reitman's "Up In The Air" movie starring George Clooney has been released.
Jason Reitman ("Thank You for Smoking," "Juno") Oscar nominated director also wrote the script based on
Walter Kirn
's novel of the same name. Ryan Bingham (George Clooney), a corporate hatchet man who loves his life on the road but is forced to fight for his job when his company downsizes its travel budget. He is required to spend more time at home just as he is on the cusp of a goal he's worked toward for years: reaching five million frequent flyer miles and just after he's met the frequent-traveler woman of his dreams. The movie which also stars
Vera Farmiga, Anna Kendrick, Jason Bateman, Tamala Jones
and
Chris Lowell
, will hit theaters on December 4, 2009.