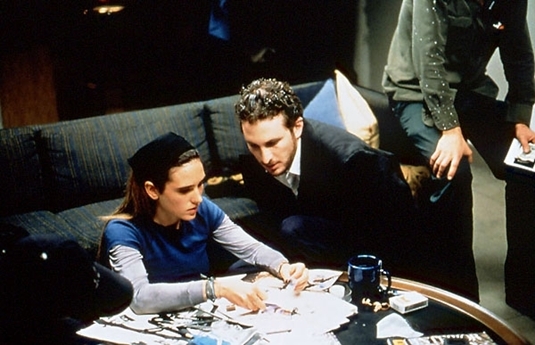 Noah isn't the first film-related comic book venture by Darren Aronofsky; Aronofsky was also working on a comic book called Pi: The Book of Ants while making his debut Pi.
Well, his big-budget, edgy re-telling of the Noah story was slated for a March 28th, 2014 release by Paramount Pictures and New Regency.
For the male lead, he already secured Russell Crowe and The Tracking Board brings word that Aronofsky has cast Jennifer Connelly to take the female lead in the Biblical epic.
Paramount reportedly wants Saoirse Ronan for a supporting role, probably she'd be considering one of Noah sons' wives role.
Connelly, who previously worked with Aronofsky on his indie-cult Requiem For a Dream, if negotiations go well, will play Noah's wife, Naameh. Crowe, who has also worked with Connelly before in the 2001 drama A Beautiful Mind, will play Noah himself.
Aronofsky wrote the first draft with collaboration with Ari Mandel, but John Logan (Gladiator, Hugo, Skyfall) has come on to rewrite the script based on the biblical story with an edgier tone, like is Noah's love for wine.
Connelly is currently working on the Charlize Theron-produced drama Ice at the Bottom of the World.
Stay tuned.