Movie News
Jennifer Garner's Butter Character Inspired by Sarah Palin?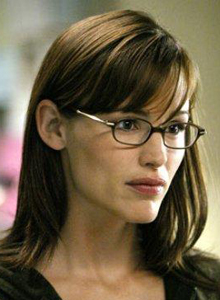 You already had a chance to read about the upcoming movie
Butter
. Let's all remind some details. Butter is a comedy set in the Midwest U.S., where an adopted girl discovers her talent for butter carving and finds herself pitted against an ambitious local woman (that will be played by
Jennifer Garner
) in their town's annual contest. Previous reports have suggested that Butter is a comedic twist on what happened in 2008, Democratic caucus of
Hillary Clinton
Vs.
Obama
, but it's not a straight up portrayal or biopic. But now, Jennifer Garner's Butter character (Laura Pickler) is said to be based on former governor of Alaska
Sarah Palin
.
Harvey Weinstein
, who is releasing Butter through his Weinstein Company distribution firm, revealed that the movie will feature two butter sculptors vying to win a competition at the Iowa State Fair.
Yara Shahidi
(Imagine That) finds her character's bid for carving glory threatened by "the Sarah Palin-ish Jennifer Garner character", according to Weinstein.
Hugh Jackman
definitely is a busy actor but he will find time to co-star in Butter joining the big cast that also includes
Alicia Silverstone, Ashley Greene, Kristen Schaal, Brett Hill
and
Daniel Mignault
. Jackman will portray an old flame of Garner's character, while Silverstone will play the adoptive mother of a teen girl who becomes a major contender in the butter-carving competish. Yara Shahidi will star as the adopted teen and Ashley Greene as the step-daughter of Garner's character. This all sounds like a nice oportunity for Silverstone to finally return on a big screen. The movie is written by
Jason Micallef
, it will be directed by
Jim Fields Smith
, and the film is set to start production later this month. Like it or not, there you go. We hope it's going to be nice thing to watch, especially with this interesting cast aboard. With every new information about Butter – we'll be back, so make sure you stop by for an update!