Movie News
Jennifer Lopez Circles Pair of Features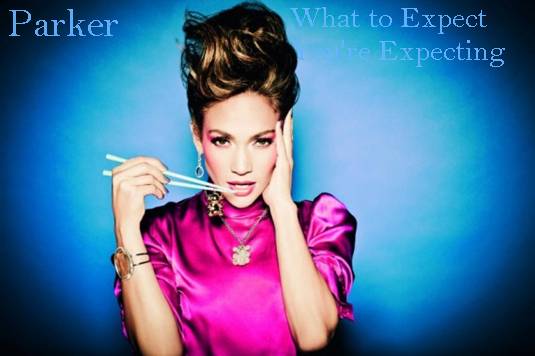 Don't call it a comeback, but Jennifer Lopez's turn as an American Idol judge has refreshed her career; the Latina inspiration J. Lo is in talks for a number of new projects now. Among them a singing contest called Que Viva! with husband Marc Anthony. She's also in talks for a starring role in two disparate features.
One of the flicks, heist film Parker, would have Lopez opposite Jason Statham, playing the title character, previously portrayed by Mel Gibson in Payback and Lee Marvin in Point Blank. In Taylor Hackford's thriller she would play Leslie, the female lead, who gets involved with a thief named Parker and played by Statham, during one of his heists.
The other movie is a little different. It's based on the pregnancy book What to Expect when You're Expecting, the book my mom balanced her martinis on while she was pregnant with me. Lopez will play a supporting one, an interior designer who's unable to conceive and decides to take on an Ethiopian child with her husband, who's not yet been cast.
Cameron Diaz and Matthew Morrison are attached to star. Director Kirk Jones will be behind the camera for the film and while no specific plot details yet, the movie is about to be a multi-thread narrative.
Parker will begin shooting on August, and while not production schedule has been announced just yet for Expecting, it will likely start filming soon. Expect is expecting in theaters May 11, 2012. And if J.Lo can relaunch her film career with supporting roles it is up to the audiences to decide. I vote Yes. How about you?
However, check out J.Lo live performance on American Idol and stay tuned for more updates.
[youtube]http://www.youtube.com/watch?v=OXUlOPtAJOA[/youtube]
Jennifer Lopez ft. Pitbull, On the Floor, Debut