Movie News
Jennifer Saunders to Write ABSOLUTELY FABULOUS Movie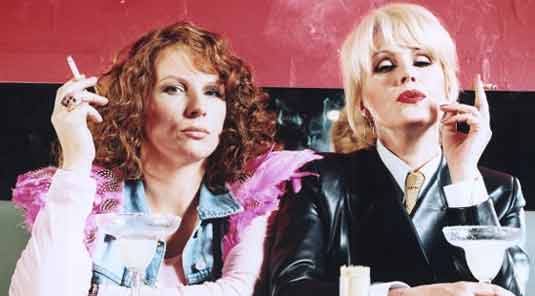 "Where's my thing? You know, my thing… my vibrating thing…?" No, I actually don't want you to answer this, I'm just here to write about my favorite girl, Eddy, Edwina, Eddie, or even Edina.
Yeah, it's time for Absolutely Fabulous project guys, only this time it's a movie version I'm talking about, because AbFab girls are coming to the big screen!
Oh, darling, I'm so fucking excited about this!
As Deadline reports, Absolutely Fabulous creator and co-star Jennifer Saunders plans to write a movie version of the well known BBC TV comedy.
Saunders is now quite busy with that Spice Girls London stage musical "Viva Forever" but it looks that she's quite serious with Absolutely Fabulous project as well. At least, here's what BBC Films boss Christine Langan had to say:
"I think she's a genius. I can't imagine anything more exciting than working with her."
Just in case you have no idea what I'm talking about, here's a little description. The series follows Saunders as Edina Monsoon, an alcoholic, drug-abusing PR agent who spends her time chasing bizarre fads in a desperate attempt to stay young and "hip".
Her best friend is magazine editor Patsy Stone (played by Joanna Lumley) and, let's not forget her daughter, Saffron, a secondary school pupil (later an university student) whose constant care for her mother has left her a bitter cynic.
And, as for Ab Fab: The Movie, we know that it will kick off with Patsy and Edina waking up hungover in the empty drifting yacht of an oligarch in the middle of the ocean. Even worse, their cellphones can't get a signal. Can you imagine that drama?
I can, so trust me, darling, I will be back with every single update on this one!