Movie News
Bond 007 SKYFALL Officially Adds Helen McCrory and Ola Rapace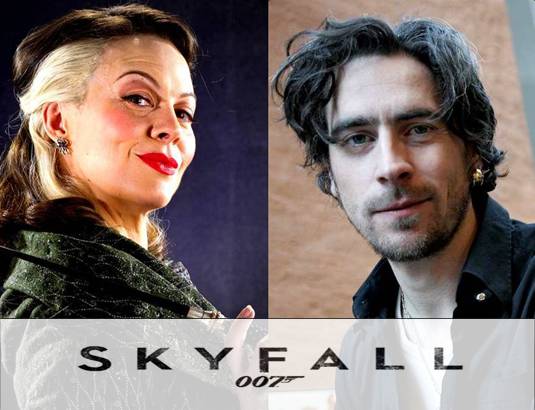 Hi there. Just in case you still don't know, two new stars have been added to the cast of the new James Bond film Skyfall. As filming got underway on the 23rd James Bond adventure, the identities of two more thesps, although not yet their characters had been revealed.
Helen McCrory, who starred in the final two Harry Potter movies, sign up for the new 007 outing alongside Ola Rapace, the ex-husband of Noomi Rapace in what will be his first English-speaking role.
Details about the new film were revealed by director Sam Mendes at a press conference in London on Thursday, November 3rd, 2012 after weeks of speculation about it. Director Sam Mendes revealed that while there will be plenty of action, the movie will have 'emotional context'. As previously reported the new film would limit action sequences in an attempt to get nominated for the Oscars.
Daniel Craig, who returns to the role for a third time, said he was 'very comfortable' stepping back into Agent 007's shoes.
Ralph Fiennes has rubbished claims that he will be playing supervillain Blofeld in the new Bond movie. Furthermore, he persuaded The Playlist:
I can't say anything. I will not be stroking a white pussy!
Fiennes added that screenwriter John Logan (Coriolanus) was partly responsible for his appearing in the new Bond film because he 'wrote this really interesting part which is really quite fun.'
Already announced for the cast are Judi Dench, Javier Bardem, Naomie Harris, Berenice Marlohe and Albert Finney.
Check out video from the Skyfall event below:
[youtube]http://www.youtube.com/watch?v=Mi724khLAfE[/youtube]
Skyfall: James Bond press conference (unedited)