Movie News
Jerry Stahl Will Write The Thin Man For Johnny Depp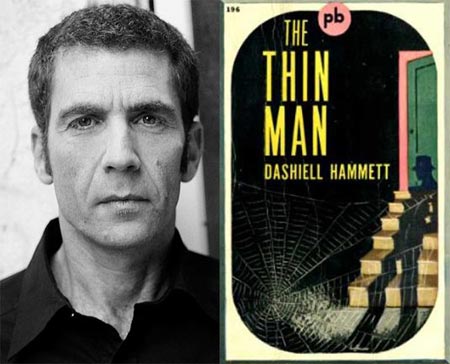 Another remake is coming, but this time we're here to talk about The Thin Man. I'm sure you remember the 1934 film that was adapted from the novel by Dashiell Hammett that follows private detective Nick Charles and his charming wife Nora as they're drawn into investigating a murder.
In this new version, we'll have a chance to watch Johnny Depp in the leading role, and quite interesting team is behind the project.
According to the latest reports, screenwriter and author Jerry Stahl has been tapped to pen the screenplay for the remake of The Thin Man while Rob Marshall (Chicago) is in negotiations to direct the remake. On the other hand, Depp will produce the film with his Infinitum Nihil partner Christi Dembrowski.
No word yet on when this plans to go in front of cameras, but in a meanwhile check out the description of Hammett's The Thin Man novel:
"Nick and Nora Charles, accompanied by their schnauzer, Asta, are lounging in their suite at the Normandie in New York City for the Christmas holiday, enjoying the prerogatives of wealth: meals delivered at any hour, theater openings, taxi rides at dawn, rubbing elbows with the gangster element in speakeasies.
They should be annoyingly affected, but they charm. Mad about each other, sardonic, observant, kind to those in need, and cool in a fight, Nick and Nora are graceful together, and their home life provides a sanctuary from the rough world of gangsters, hoodlums, and police investigations into which Nick is immediately plunged.A lawyer-friend asks Nick to help find a killer and reintroduces him to the family of Richard Wynant, a more-than-eccentric inventor who disappeared from society 10 years before.
His former wife, the lush and manipulative Mimi, has remarried a European fortune hunter who turns out to be a vindictive former associate of her first husband and is bent on the ruin of Wynant's family fortune. Wynant's children, Dorothy and Gilbert, seem to have inherited the family aversion to straight talk. Dorothy, who has matured into a beautiful young woman, has a crush on Nick, and so, in a hero-worshipping way, does mama's boy Gilbert. Nick and Nora respond kindly to their neediness as Nick tries to make sense of misinformation, false identities, far-fetched alibis, and, at the center of the confusion, the mystery of The Thin Man, Richard Wynant. Is he mad? Is he a killer? Or is he really an eccentric inventor protecting his discovery from intellectual theft?
This definitely sounds like an interesting project, and, as usual, we're going to keep an eye on The Thin Man remake, so make sure you stay with us!