Movie News
Jerusha Hess to Direct Rom-Com Austenland, Stephenie Meyer to Produce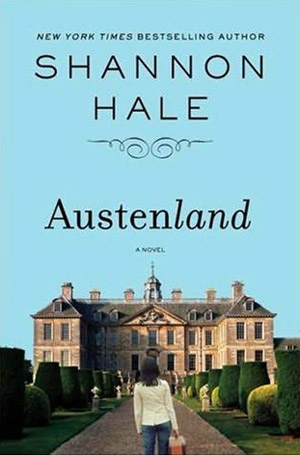 Rom-com time! Sorry, but we have to write about this one. Not just because we have
Jerusha Hess
on board to direct the whole thing, but because we have an interesting cast list involved in the whole thing.
Austenland
is the upcoming romantic comedy about a woman who "spends her life savings on a trip to an English resort catering to Jane Austen-crazed women." See? It sounds crazy enough for us, and I'm sure you're going to love it as well! Especially when you hear that
Keri Russell, J.J. Field, Bret McKenzie, Jennifer Coolidge, Rupert Vansittart, James Callis
and
Jane Seymour
are all set to star in it! Austenland is based on the book by
Shannon Hale
, and Hale also co-wrote the script with Hess. On the other hand, we also learned that
Stephenie Meyer
, author of the best-selling vampire books
The Twilight Saga
will serve as producer, and she is also producing and financing the pic trough her Fickle Fish Films banner, which she runs with Meghan Hibbett. And now, the synopsis part: "Thirty-three-year-old Jane Hayes, who has a fairly serious addiction to the
Colin Firth
version of
Pride and Prejudice
, inherits a trip to Pembrook Park, Kent, England, the location of a resort where guests dress, talk, think, and act in ways that Jane Austen would approve. Refusing to lie about her age, even on vacation in a place right out of Austen's England, Jane finds herself quickly overcoming the obsession with Mr. Darcy that may very well have jeopardized her 13 "relationships" over the years. Left to walk in last to dinner, mildly obsessed with one of the hotel's gardeners, and annoyed by another guest's overeager attempts to bag a man, Jane is eager to return to Manhattan. Then she decides to give it all one more chance, since Great-Aunt Carolyn did see fit to pay for the entire vacation…" At the end, let us just mention that filming on Austenland starts this week. So, anyone interested in this one? Let us know, and stay tuned!