Movie News
Jesse Eisenberg Takes the Lead in Louis Leterrier's Now You See Me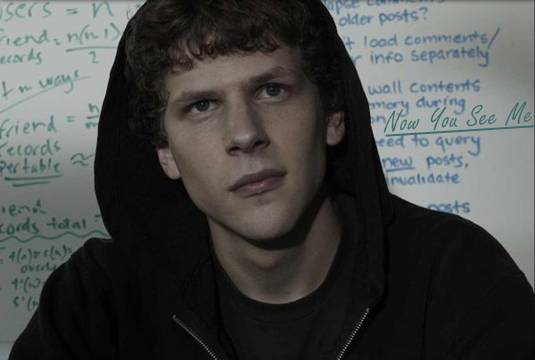 Younger thesps are obviously desirable – that's certainly the case with magician heist flick Now You See Me as Jesse Eisenberg has accepted in principal to star and Jake Gyllenhaal has received a proposal to play the other lead. Earlier, studio had been contacting Colin Firth, Jim Carrey, Hugh Grant and Sacha Baron Cohen as possible stars.
Only time will tell if one of them or even both will eventually departure. Therefore, other actors who have offers include Philip Seymour Hoffman, Olivia Wilde and Melanie Laurent.
As we told you before Now You See Me involves an FBI squad in a deadly game of cat and mouse on the trail of an amazing team of the world's greatest illusionists, who do well a series of daring bank heists during their performances and showers the profits on to their audiences while staying one step ahead of the law. They're like modern day Robin Hoods, except they take from wise people who put their money in banks, and give to rich people who waste their money buying tickets to expensive magic shows.
Now You See Me will be directed by Clash of the Titans helmer Louis Leterrier and the spec script is written by Boaz Yakin and Edward Ricourt.
Gyllenhaal, who last starred in Source Code, is currently filming David Ayer's End of Watch, while Eisenberg aka Zuckerberg (The Social Network) is expected to be jetting to Italy soon to develop Bop Decameron with Woody Allen and will next be seen in Ruben Fleischer's 30 Minutes or Less which Columbia Pictures releases on Aug. 12.
Movie trailer for the Now You See Me coming soon. Until that day check out Jesse in upcoming adventure comedy about two babybird criminals who kidnap a pizza delivery driver and force him to rob a bank within 30 minutes.
[youtube]http://www.youtube.com/watch?v=nn9DoxS_nck[/youtube]
30 Minutes or Less – Official Trailer