Movie News
Joaquin Phoenix to Play Egdar Allan Poe?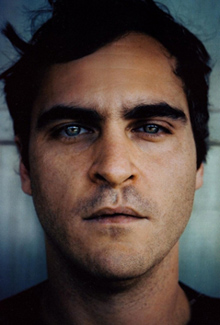 This should actually sound like a question, because for now, we only have a rumor that there is a possibility for
Joaquin Phoenix
to return on a big screen. There are several reports saying Phoenix will play
Edgar Allan Poe
in a film adapted from
Daniel Stashower
's
The Beautiful Cigar Girl
. Seems like Phoenix's obscurity is over? Phoenix would be playing the master of macabre, Edgar Allan Poe, in the literary thriller about the grisly inspiration for Poe's "
The Mystery of Marie Rogers
." The book tells the story about Mary Rogers, a clerk at a tobacco store frequented by popular writers. She disappeared on October 4, 1838, in New York City, but only a few days later the newspapers announced her return. It was said she had eloped with a naval officer. Three years later, on July 25, 1841, she disappeared again. Her body was found floating in the Hudson River on July 28 in Hoboken, New Jersey. The death of this well-known girl received national attention for weeks. Although there was intense media interest, the crime remains one of the most puzzling unsolved murders. Edgar Allan Poe used the events surrounding Rogers' murder to write his short story, often subtitled as a sequel to "
The Murders in the Rue Morgue
" We're sure you all know that Poe was definitely one of the world's best writers, best known for his tales of mystery, so it's no wonder that story like this deserves to be on a big screen. Just for a record, this story maybe now sounds good and interesting, but is generally considered the least successful, so don't be surprised if you somewhere see critics like this: "As a story, it scarcely exists. It has no life-blood. The characters neither move nor speak… Only a professional student of analytics or an inveterate devotee of criminology can read it with any degree of unfeigned interest." So, we can only hope that
Joaquin Phoenix
will be the perfect detective, and that this story will find the right way to the audience. That's exactly why we're giving you all these information, because not much is known about the film, as no writer or director has been attached. Actually the only thing we know is that
Resul Pookutty
, who won an Academy Award for Best Sound Mixing for
Slumdog Millionaire
, will be doing the sound for the film. Maybe we shouldn't get too excited about this, but still we can't help but think that this could be the right movie to return Phoenix to the place he belongs. And, we'll definitely be there if that happens. So stay with us!