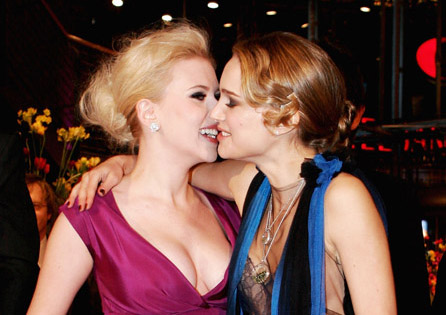 Scarlett Johansson and Natalie Portman, attending the Berlin premiere of the film, shared a kiss,  while posing for pictures on the red carpet.
Perhaps Natalie's bold move came as an attempt to change the public's perception after recently proclaiming herself as "boring".
But they both look like they're forcing it.