Movie News
John Carney to Direct The Rafters Supernatural Thriller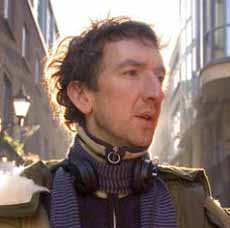 The Rafters, anyone familiar with this title? Well, of course not, because it looks like Irish director John Carney (2007 Once helmer) really enjoys mysteries.
So, if you're Carney's fans, I'm sure you'll be happy to hear he already has new project, supernatural thriller titled The Rafters.
And when I say – 'he already has', I mean that Carney's next film is already in post-production after shooting late last year.
At this moment we have this kind of description – The Rafters is a supernatural thriller set at an old guesthouse in the Aran islands as two American backpackers vie for the affections of a young woman who is, literally, haunted by her past.
The Rafters is produced by Martina Niland and Macdara Kelleher, and as for the cast, don't expect to see some well-known faces, because this movie stars Marcella Plunkeet (Once, Zonad), Killian Scott (Love/Hate), Maire O'Neill, Sean Donegan and Des Nealon.