Movie News
John Goodman in Talks to Join the Political Thriller Argo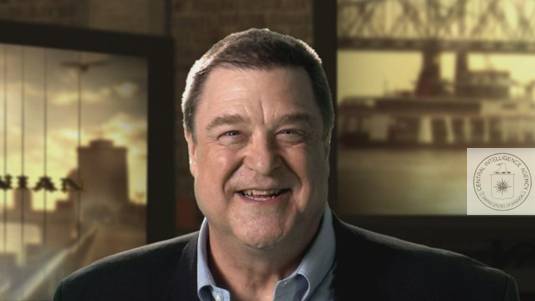 Veteran John Goodman, noted for appearances in the movies of the Coen brothers, is in negotiations to fill the role of make-up artist John Chambers, a character who plays a key role in a 1979 hostage negotiation ruse tactics.
We learned that the political thriller Argo is Ben Affleck's next directorial project for Warner Bros. The movie is based on a twisted article by Joshuah Bearman about the CIA having a fake film project in order to get U.S. hostages being freed from Iran.
Chris Terrio adapted the article for the big screen, which surrounds an elaborate ruse to rescue six American diplomats out of occupied American embassy in Tehran in 1979. The CIA and the Canadian government team use a fake science fiction film to sneak them, creating a realistic cover story that the diplomats are in fact a Hollywood film crew scouting locations for a movie entitled Argo.
Goodman will play the Oscar-winning Planet of the Apes make-up artist called John Chambers, get hired by the CIA to help make the con work.
Little Miss Sunshine star Alan Arkin had already joined the project as a lead. Besides, George Clooney and Grant Heslov are producing.
As for Goodman, he has been busy lately starring in Kevin Smith's horror pic Red State, and filming book-adaptation Extremely Loud and Incredibly Close.
Please follow us via Twitter for further CIA top secret files.
In the meantime, watch Goodman in extended trailer for David Simon's HBO series Treme.
[youtube]http://www.youtube.com/watch?v=2jnSzAI3gCQ[/youtube]
Treme Trailer