Movie News
John Lithgow and Freida Pinto Join James Franco in Rise of the Apes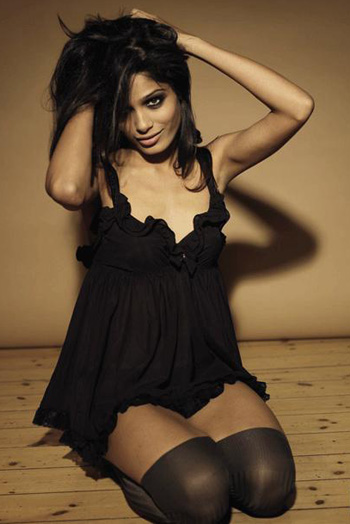 John Lithgow
and
Freida Pinto
have joined the cast of 20th Century Fox's
Planet of the Apes
prequel, titled
Rise of the Apes
.
James Franco
has already signed on Fox's prequel. The movie centres on a scientist (James Franco) who begins testing a cure for Alzheimer's on apes. The test subject named Caesar starts to evolve rapidly, and the scientist takes him home to live with him and protects him from cruel doctors. It is unclear how much of the movie will focus on the ape inciting an ape revolution and the apes will not be actors in costumes but rendered digitally to be photo-realistic. Lithgow will play Franco's father, who suffers from Alzheimer's while Pinto (Slumdog Millionaire) has also been confirmed as movie's female lead, the sci-fi project playing a primatologist.
Rupert Wyatt
will direct Rise of the Apes while Amanda Silver and Rick Jaffa wrote the screenplay and are producing with Peter Chernin and Dylan Clark for Chernin Entertainment.
Planet of the Apes
prequel,
Rise of the Apes
will shoot this summer in British Columbia and is due for release in June 2011.