Movie News
John Malkovich to Star in Siberian Education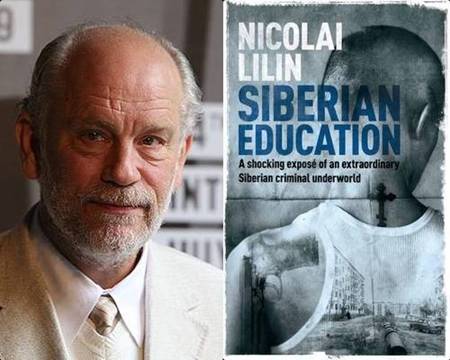 John Malkovich is tapped to star in Siberian Education, an adaptation of Nicolai Lilin's autobiographical novel.
The new feature by Italian director Gabriele Salvatores (I'm Not Scared) is based on a script penned by Stefano Rulli, Sandro Petraglia and Salvatores himself.
Malkovich plays the role of the great teacher, an elder of the community, the "grandfather" Kuzja, the greatest interpreter in the Transnistrian exile in the Taiga by the Urka. He trains his grandson Kolyma, portrayed by Lithuanian actor Arnas Fedaravicius, the morals of "honest criminals." on the basis of the illegal ethics of a rigid ethnic group, forever hostile to Moscow's authoritarian power and obliged to achieve respect using power in a region in which authorities had concentrated the worst of the Soviet Union's criminals.
This is, as well, a tale of an extreme childhood – exotic, violent and completely unique. Nicolai Lilin's education was a remarkable upbringing, defined by an elaborate set of rituals and strict codes of honor. The society had a deep distrust of outsiders – especially the police and state authorities – and tear itself into 'honest' and 'dishonest' crooks. Even their youngest kid was taught to understand violence and when it was appropriate to use it.
By the age of six, Nicolai Lilin is given his first 'pike knife' by an uncle and by the age of twelve he has been convicted of attempted murder. A huge bestseller in Lilin's current home country, Italy, Siberian Education is an amazing snap of a violent world.
Placed in Southern Russia between 1985 and 1995, the international production crew will start shooting late this summer, almost completely in Lithuania, with some shooting set for Italy, during summer than during winter.
Check Lilin out.
[youtube]http://www.youtube.com/watch?v=pQWGNOyJLzk[/youtube]
Siberian Education – Nicolai Lilin