Movie News
John Singleton to Direct Abduction Starring Taylor Lautner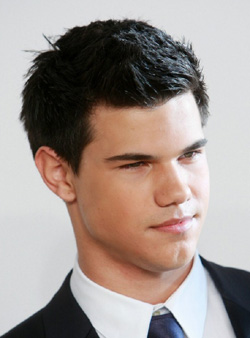 It's official – John Singleton has signed on to direct action film called Abduction!
This new project has already been described as "a story about a teen disconnected from his parents that evolves into a "Bourne"-like man-on-the-run thriller," and looks like the Twilight star Taylor Lautner just got himself new film role.
So, Taylor Lautner is set to play a character named Nathan who "enters a world of adventure" after he finds his own baby pictures on a missing persons website, and by the way discovers that his parents may not be his real parents.
From that moment starts the part that sounds like Bourne-style thriller, including conspiracy, espionage and essentially running for his life.
Abduction was recently bought for nearly $1 million by Lionsgate in a rare sale of a spec script (script that was written without any upfront studio commitment or commission) from newcomer Shawn Christensen.
It looks like Lautner is a very busy guy, since he already secured the role in Stretch Armstrong a superhero film based on the popular Hasbro action figure, not to mention he will be reprising his role as teenage werewolf Jacob Black in The Twilight Saga: Breaking Dawn.
On the other hand, director John Singleton is best known for his work on 1991's Boyz n the Hood and 2005's Four Brothers with Mark Wahlberg and Tyrese Gibson, but you also remember him from the titles like Poetic Justice, Higher Learning, Shaft, or maybe 2 Fast 2 Furious?
Right now it sounds like this kind of story promises, and could be interesting to see how the whole thing will work out.
Anyway, Lautner is set to shoot Abduction this summer, and before that happens, he can be seen next in the third installment of The Twilight Saga: Eclipse which hits theaters on June 30th 2010.