Movie News
Joseph Gordon-Levitt's DON JON Begins Production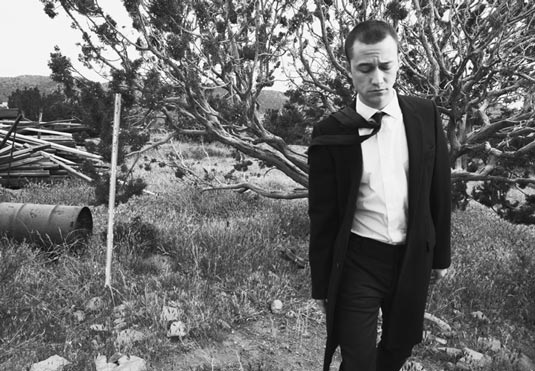 Joseph Gordon-Levitt
's directorial debut has gotten an official name –
Don Jon
, and the source was
Gordon-Levitt
himself via his Twitter feed,
@hitRECordJoe
. He has also shared an image from the set, which you can see below.
"I was a child actor for years and quit at 19, went to school awhile, and a big part of why I came back was that I ultimately wanted to make movies," Gordon-Levitt said. "I spent a year working with
Chris Nolan
,
Rian Johnson
,
Steven Spielberg
, and I did my best to pay attention. I've also been making short films for a long time now, I've directed a ton of them, and that is a huge part of why I feel comfortable and confident in this." "I wrote myself a helluva role, one that people wouldn't necessarily thought of me for," said Gordon-Levitt, who's braced for the challenge of both directing and starring. Though he's been acting his whole life, Gordon-Levitt figures there will be an djustment. Many actors hate watching their own work onscreen and some, like
Daniel Day-Lewis
, refuse to watch their own films at all. "I've thought about that a lot," he said, "but that's a big part of what I've learned making and appearing in short films. It takes practice to get used to seeing yourself and not being freaked out and self conscious by the sound of your own voice." The story follows a present-day Don Juan in his quest to become a better person. Gordon-Levitt also wrote the script and stars in the movie, along with
Scarlett Johansson
,
Julianne Moore
and
Tony Danza
. The shooting has begun on April 16th.