Movie News
Josh Brolin, Sean Penn and Ryan Gosling Holding Offers for Gangster Squad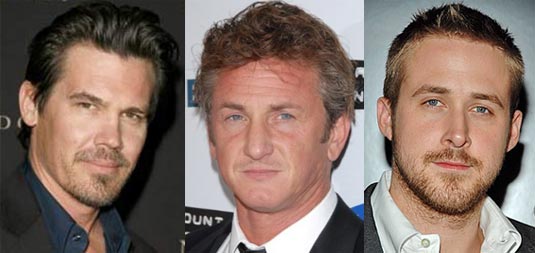 We already had a little chat about this project, but it's always the right time for an update. Especially casting update, so let's start! Ok, you already had a chance to hear these rumors, but today we're here to confirm that Sean Penn, Ryan Gosling and Josh Brolin are (indeed) in "active negotiations" to star in Ruben Fleischer's movie titled The Gangster Squad!
So, at this moment we know that Sean Penn and Ryan Gosling are still in talks to play legendary gangster Mickey Cohen and a cop working to bring him to justice, respectively, while, according to the latest reports, "Josh Brolin has been offered a role of a cop who would work alongside Gosling in their fight against Cohen."
The Gangster Squad is based on a series of 2008 articles in the Los Angeles Times by Paul Lieberman and examines an LAPD unit that's set up in the 1940s to fend off the growing influence of the East Coast Mafia in the city.
The police group becomes very powerful, the battles with the Mafia escalate, and mayhem and betrayals ensue. More than 100 people involved with the squad were interviewed for the series, including attorneys for L.A. Mobsters Bugsy Siegel and Mickey Cohen and two former members of Cohen's entourage, one of whom was present on the night Jack 'the Enforcer' Whalen was shot.
Will Beall wrote the script based on a series of Lieberman's articles.
We'll keep an eye on the Gangster Squad project, so make sure to stay tuned!