Movie News
Journey 2: The Mysterious Island Synopsis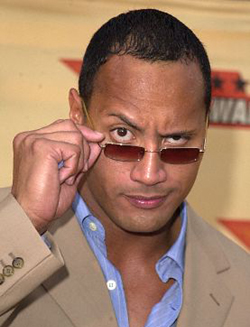 Filming of
Journey 2: The Mysterious Island
has begun in Oahu, Hawaii. As we already know, this is the sequel to
Journey to the Center of the Earth
(2008). Movie is directed by
Brad Peyton
(who was in charge for Cats & Dogs: The Revenge of Kitty Galore) and already has
Josh Hutcherson
reprising his role from the first film (explorer Sean Anderson), together with
Dwayne Johnson
, who will play his stepfather, on a quest to find the mysterious and monster-filled island and his missing grandfather. We all know that
Brendan Fraser
starred in the 2008 film, but passed on the sequel because of a scheduling conflict. Journey 2 stars
Dwayne Johnson, Michael Caine, Josh Hutcherson, Vanessa Hudgens, Luis Guzman
and
Kristin Davis
. Check out the
Journey 2: The Mysterious Island 3D synopsis:
Josh Hutcherson will reprise his role as young adventurer Sean Anderson in this exciting follow-up to the 2008 worldwide hit Journey to the Center of the Earth 3D, the first live-action film ever to be shot in digital 3D. Dwayne Johnson stars as Sean's stepfather, Hank Parsons and Michael Caine as Sean's grandfather, Alexander Anderson. Vanessa Hudgens and Luis Guzman will star as a father-daughter tour guide team and Kristin Davis as Sean's mom, Liz Anderson. The new journey begins when Sean receives a coded distress signal from a mysterious island where no island should exist – a place of strange life forms, mountains of gold, deadly volcanoes, and more than one astonishing secret. Unable to stop him from going, Sean's new stepfather joins the quest. Together with a helicopter pilot and his beautiful, strong-willed daughter, they set out to find the island, rescue its lone inhabitant and escape before seismic shockwaves force the island under the sea and bury its treasures forever. Let us just remind you that the original 1959 version of Journey to the Center of the Earth starred James Mason and Pat Boone and earned Oscar nominations for best art direction, best effects and best sound. This time,
Journey 2: The Mysterious Island
will be shot in 3D, with the targeted release date September 23rd, 2011.