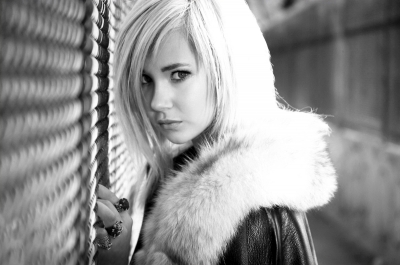 British actress Juno Temple is in negotiations to play the Queen Consort of France, Anne of Austria in the new Paul W.S. Anderson's 3D version of The Three Musketeers, that we already wrote about few days ago.
This role would put her on a quite impressive cast list that already includes Christoph Waltz, Mads Mikkelsen, Logan Lerman, Ray Stevenson, Luke Evans, Matthew Macfayden and Milla Jovovich.
Based on Alexandre Dumas' novel, The Three Musketeers sees the young, determined D'Artagnan attempt to prove himself worthy of joining the three musketeers – Athos, Porthos and Aramis – to battle the evil Cardinal Richelieu.
At this moment we know D'Artangan is Logan Lerman, Ray Stevenson will be Porthos, Luke Evans is Athos, while Matthew Macfadyen is Aramis.
Oscar-winner Christoph Waltz will be the villainous Cardinal Richelieu, Milla Jovovich will be Milady de Winter, Mads Mikkelsen will star as Rochefort, and Orlando Bloom is in consideration as the Duke of Buckingham.
Juno Temple recently finished filming on Dirty Girl which also co-stars Jovovich, and was most recently seen in Noah Baumbach's Greenberg.
In addition to "Musketeers" we should mention that Paul W.S. Anderson co-wrote the screenplay, with Andrew Davies, and he looks very satisfied with this upcoming project since he explained:
"We are definitely modernizing 'The Three Musketeers' without compromising the fun of shooting a period piece. But in our film, corsets and feathered hats don't take center stage. Our version is rich in eye-popping action, romance and adventure". We hope so!
Modern Musketeers project is due to start shooting in September. Stay tuned!