Movie News
Justin Long Up For Stephen King's THE TEN O'CLOCK PEOPLE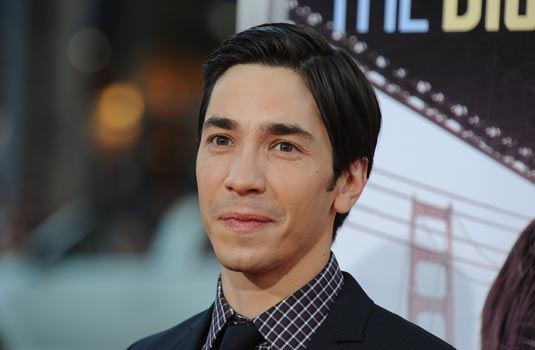 Justin Long might always be remembered as 'the Mac guy', because his commercials for the computer giant have so far eclipsed his film work. Long has appeared in a Die Hard sequel, He's Just Not That Into You, Galaxy Quest, two Jeepers Creepers movies, Dodgeball and a string of Alvin and the Chipmunks flicks, but maybe a potential collaboration on a vintage Stephen King short story will give him the needed kick.
Long is aiming for the lead role in an adaptation of The Ten O'Clock People, which Tom Holland will write and direct. The plot follows a character named Brandon Pearson on his quest to quit smoking, only his efforts lead to some  disturbing developments.
The story was published in King's 1993 compilation Nightmares & Dreamscapes, which has inspired film versions of two other tales: The Night Flier and Dolan's Cadillac.
Once upon a time, Hollywood was euforic to adapt as many King properties as it could get its hands on. Though there has been a steady trickle of King adaptations over the years (I wrote a bit about that in the previous Ten O'Clock People article), things seem to be ramping up. Chloe Moretz recently started production on Carrie, Ben Affleck wants to make The Stand, Ron Howard keeps threatening to make The Dark Tower, which would be a massive undertaking, and
now there's this.
What do you think? Are you a 'can't-get-enough-of-King' person, or you're thinking that his quality and inventiveness are in decline and his books-based movies should stop?