Movie News
Karen Allen thrilled to be in 'Indiana Jones 4'
Karen Allen has revealed that she is thrilled to be reprising her role as Marion Ravenwood in the new Indiana Jones movie.
The actress, who is now a fashion designer, said she had no idea that she would be returning to the franchise until director Steven Spielberg called her last year.
She told "There had been a rumour for many, many years that they were trying to find a script everybody was going to be happy with.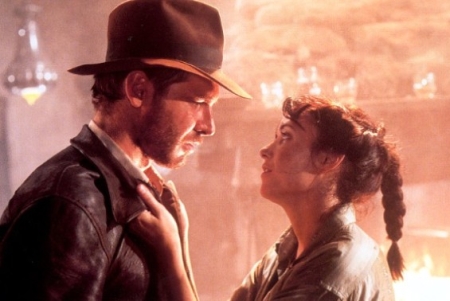 Allen played Indy's (Harrison Ford) love interest in first instalment Raiders Of The Lost Ark in 1981, but did not feature in its two sequels.
Talking about the storyline for the new movie, she said:
"As the film begins, they haven't seen each other for a long time, and suddenly, they're thrust back together. They kind of pick up from where they left off. A few bumpy roads have passed between them since then that they have to work out with each other."
The 50-year-old refused to confirm speculation that Shia LaBeouf's character is Indy and Marion's love child, saying: "You'll have to wait and see."
Indiana Jones and the Kingdom of the Crystal Skull opens worldwide on May 22.