Movie News
Kate Hudson, Kiefer Sutherland, Liev Schreiber and Riz Ahmed In The Reluctant Fundamentalist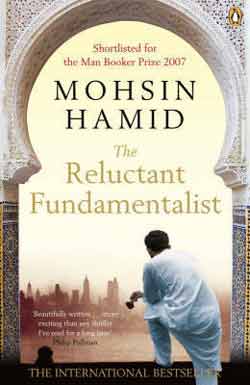 The Reluctant Fundamentalist is the upcoming Mira Nair's project, and it's quite logical that this name sounds familiar to you.
There's nothing to be shamed about, she's the director of well-known projects like Salaam Bombay!, Monsoon Wedding and The Namesake, and we're glad she's back in the business!
When we say – back, we actually think she's now occupied with the movie which is based on the novel by Mohsin Hamid, and according to the latest reports, some great cast is involved in the whole thing!
Riz Ahmed, Kate Hudson, Liev Schreiber and Kiefer Sutherland will all star in The Reluctant Fundamentalist and, what's also great is the fact that the movie starts shooting this week on location in Atlanta, New York, Lahore, Delhi and Istanbul.
It's a story of Changez, a young Pakistani man chasing corporate success on Wall Street in the era of globalization. After 9/11, Changez experiences a seismic shift in his own attitude, unearthing allegiances more fundamental than money, power, and maybe even love.
At this moment we know that Riz Ahmed is set to play Changez, but still no word on the roles of the other actors. Feel free to guess the rest of the roles by reading the full description of Hamid's novel:
"At a café table in Lahore, a bearded Pakistani man converses with an uneasy American stranger. As dusk deepens to night, he begins the tale that has brought them to this fateful meeting . . .
Changez is living an immigrant's dream of America. At the top of his class at Princeton, he is snapped up by the elite "valuation" firm of Underwood Samson. He thrives on the energy of New York, and his infatuation with elegant, beautiful Erica promises entry into Manhattan society at the same exalted level once occupied by his own family back in Lahore.
But in the wake of September 11, Changez finds his position in his adopted city suddenly overturned, and his budding relationship with Erica eclipsed by the reawakened ghosts of her past. And Changez's own identity is in seismic shift as well, unearthing allegiances more fundamental than money, power, and maybe even love."
We'll keep an eye on this one, stay tuned!