Movie News
Kathryn Bigelow's Kill Bin Laden In Theaters In Late 2012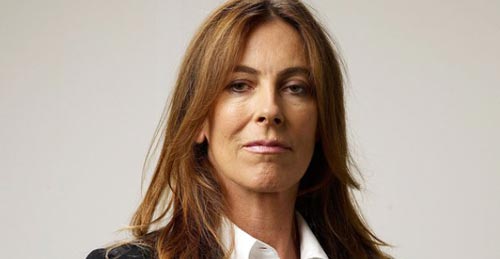 We already had a little chat about Kill Bin Laden, the upcoming Kathryn Bigelow's movie that will, as you know, focus on the black ops mission to capture or kill Osama bin Laden.
So, by now you're familiar with the fact that Bigelow is once again working with her The Hurt Locker partner Mark Boal.
Now, we're here for a little official update that goes like this – the above mentioned team is going to start filming this summer and the movie will be released in late 2012.
Columbia Pictures has acquired United States distribution rights to the forthcoming motion picture from Oscar-winners Kathryn Bigelow and Mark Boal, director and screenwriter, respectively, of the Best Picture-winning film The Hurt Locker, it was announced today by Amy Pascal, Co-Chairman of Sony Pictures Entertainment.
The untitled film focuses on the black ops mission to capture or kill Osama bin Laden, which culminated in his death earlier this month during a high-stakes raid on his compound in Pakistan.
Bigelow and Boal have been developing the project since 2008 and plan to incorporate recent events into the film.
Boal and Bigelow will produce the project, along with Annapurna Picture's Megan Ellison, and executive producer, Greg Shapiro, with production slated to commence in the late summer of 2011.
The film will be released in the United States in the 4th quarter of 2012.
Let us know what you think about this one, and as usual, stay tuned for more updates!