Movie News
Keanu Reeves in Early Talks to Take the Role of Kaneda in $230 Million Akira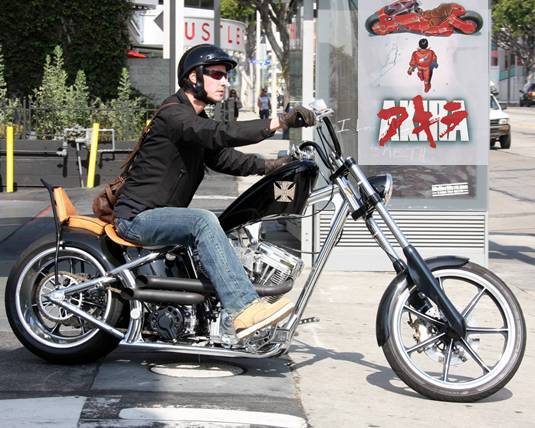 Fans of Katsuhiro Otomo's manga have waited long enough to hear some good news about the live-action version of Akira. We wrote in March that almost all the young thesps were considered for the role of Tetsuo and a bit of an older white guys for the role of Kaneda – there's a lull. Finally a star shines bright enough to be seen from the $ 230 million Warner Bros. sky – partially Asian dude Keanu Reeves.
Yep. Matrix star is in early talks to take the role of Shōtarō Kaneda, which actors ranging from James Franco and Joseph Gordon-Levitt to Robert Pattinson and Michael Fassbender have circled before.
Since the studio needs to cast someone who can ensure a big worldwide gross Keanu Reeves would be one of the most appropriate choices for delinquent biker Kaneda. Reeves doesn't yet have an offer for the role, but the Hughes Brothers' planned live-action adaptation of the 1988 cyberpunk classic Akira after he finishes filming 47 Ronin.
Childhood friends Tetsuo and Kaneda are pulled into the post-apocalyptic underworld of Neo-Tokyo and forced to fight for their very survival. Kaneda is a bike gang leader, and Tetsuo is a member of a tough motorcycle crew who becomes involved in a covert government project called Akira. But a bloody battle ensues when Kaneda sets out to save his friend."
In the script, the action moves from Neon-Tokyo to New Manhattan, where a biker gang leader tries to save his best friend from a medical experiment that threatens to unleash destructive powers.
Now I hope we'll soon get an official confirmation and also of the role of Tetsuo – maybe, but maybe not someone among the short listed Robert Pattinson, Andrew Garfield and James McAvoy.
Harry Potter screenwriter Steve Kloves turned in a rewrite of the script. Andrew Lazar is producing with Appian Way's Leonardo DiCaprio and Jennifer Davisson Killoran.
Stay tuned and check out the trailer below:
[youtube]http://www.youtube.com/watch?v=KQnw35kR6Pw[/youtube]
Trailer from the anime movie