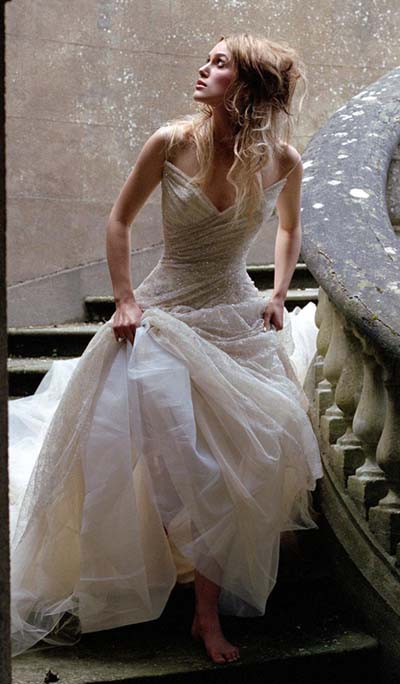 Did you like 'The Other Boleyn Girl'? Well, look forward to more!
The BBC's film unit is to make a sequel to 'The Other Boleyn Girl', based on 'The Boleyn Inheritance', another book by Philippa Gregory. The story is told through the eyes of two of Henry VIII's wives, Anne of Cleves and Katherine Howard.
Keira Knightley is to star in a new film adaptation of Shakespearean tragedy 'King Lear.'
She will play Cordelia, the youngest daughter of the King, who will be portrayed by Anthony Hopkins. Gwyneth Paltrow is tipped to take the role of Regan, Lear's treacherous middle daughter. His eldest daughter, Goneril, is yet to be cast.
The $35 million film was announced at the Cannes Film Festival and will feature epic battle sequences, according to its makers.
Next month sees the release of 'The Edge of Love', with Sienna Miller, in which she plays a lover of the poet Dylan Thomas.
She also stars in 'The Duchess', a lavish costume drama based on the life of Georgiana, Duchess of Devonshire.
Several other projects were announced at the Cannes film festival yesterday, including an adaptation of Oscar Wilde's 'The Picture of Dorian Gray' starring Ben Barnes, currently thrilling cinema audiences as 'Prince Caspian in the Narnia sequel.'