Movie News
John Woo's 'The War of the Red Cliff' New Photos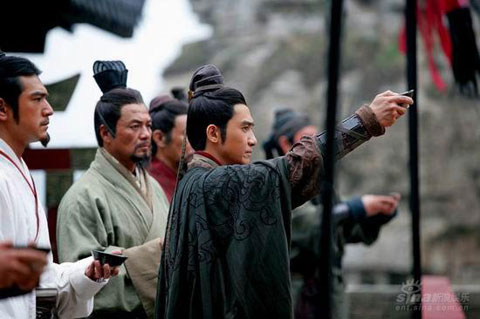 John Woo will be developing his first Chinese-language film "The War of the Red Cliff" after 10 years.
Chow Yun Fat has been offered the starring role and that is the first time they have worked together since the classic 'Hard Boiled' in 1992.
'The War of the Red Cliff' is movie with a budget of $36 million which is the most expensive ever in Chinese Cinema history.
"Red Cliff" is based on historical events that took place in China 1,700 years ago and on a chapter in the popular novel "Romance of the Three Kingdoms." Some 600 years after its publication, the book is still widely read in China.
'The War of the Red Cliff' has 2 parts.
The first movie "The War of the Red Cliff," is set to premiere July 10.
Production of the second movie is expected to wind up within the year, and is tentatively scheduled for a December release.
These days, John Woo and the cast, which includes Tony Leung, Chang Chen and Taiwanese supermodel Lin Chi-Ling, promote the films at 61st Cannes Film Festival.
The trailer is without English subtitle, but it's also mostly without dialogue.