Movie News
Keira Knightley to Replace Marion Cotillard in David Cronenberg's Cosmopolis?
What's wrong with this project? First, Robert Pattinson replaced Colin Farrell, and now we have Keira Knightley all set to replace Marion Cotillard.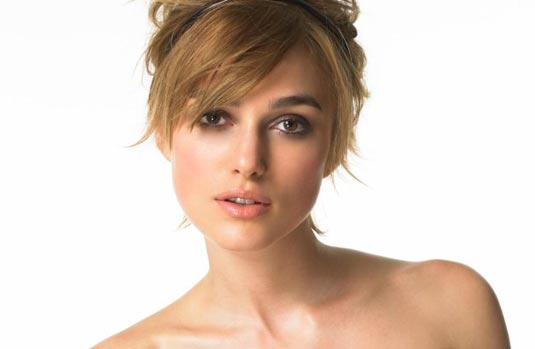 Yes, exactly, and that's the latest news about the upcoming David Cronenberg's film adaptation of Don DeLillo's novel Cosmopolis. Nothing has been confirmed yet, but it looks that Cottilard had to drop out of the film because she is pregnant. Well, ok, at least Knightley recently worked with Cronenberg on A Dangerous Method, so we do know they make some great team. Cosmopolis is currently scheduled to begin shooting in Toronto around mid-May and in case you forgot our previous reports, here's a little reminder about the story of: "…Eric Packer, a 28 year old multi-billionaire asset manager who makes an odyssey across midtown Manhattan in order to get a haircut. The stretch limo which adorns the cover of the book is richly described as highly technical and very luxurious, filled with television screens and computer monitors, bulletproofed and floored with Carrara marble. It is also cork lined to eliminate (though unsuccessfully, Packer notes) the intrusion of street noise. Like James Joyce's Ulysses, Cosmopolis covers roughly one day of time and includes highly sexed women and the theme of father-son separation. Packer's voyage is obstructed by various traffic jams caused by a presidential visit to the city, a funeral procession for a Sufi rap star and a full-fledged riot. Along the way, the hero has several chance meetings with his wife, seeing her in a taxi, a bookstore, and lying naked in the street, taking part in a movie as an extra. Meanwhile, Packer is stalked by two men, a comical "pastry assassin" and an unstable "credible threat". Through the course of the day, the protagonist loses incredible amounts of money for his clients by betting against the rise of the yen, a loss that parallels his own fall. Packer seems to relish being unburdened by the loss of so much money, even stopping to make sure he loses his wife's fortune as well, to ensure his ruin is inevitable." Stay tuned for more updates on Cosmopolis.