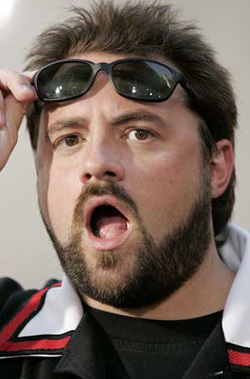 Check out this cast guys!
Oscar nominated Melissa Leo (Frozen River), Dermot Mulroney (My Best Friend's Wedding), Kyle Gallner (Jennifer's Body, A Nightmare on Elm Street), Michael Angarano (The Forbidden Kingdom), Stephen Root (Mad Money, Leatherheads, Office Space) are all in talks to co-star in the upcoming Kevin Smith's horror movie titled Red State.
Before these casting announcements, we heard that Michael Parks previously had been cast, and looks that he's definitely in some good team now…
The plot of Red State is still a secret, although Smith has described it as an attack on hateful stereotypes, including Westboro Baptist Church leader Fred Phelps.
And, although he has yet to finish the script, he revealed that filming will begin on September 22nd, so all the casting deals should be finalized by then.
As for the cast, Smith said: "For the first time since Clerks I'm trying to go, not unknown, but actors who aren't like, you're gonna see them on screen and not know their name…it's a weird kind of in between neither place that I'm reaching for.
It's not complete unknown and it's not remotely fucking recognizable, name recognizable…It's really tough to find actors whose name you don't know."