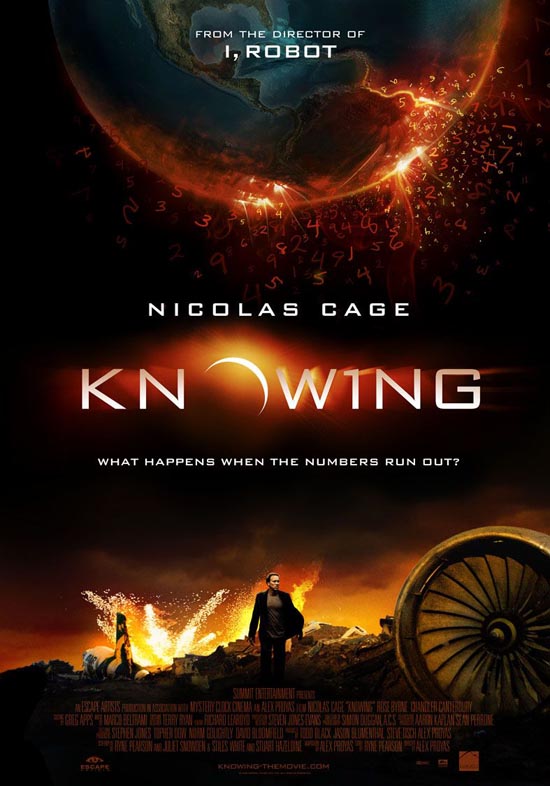 Probably, the final poster for the upcoming Alex Proyas' action thriller "Knowing" has been released.

Professor (Nicolas Cage)

opens a time capsule

with cryptic message,

that has been dug up at his son's (

elementary school

.

The note in a time capsule has accurately predicted the exact location and timing of various disasters in history… "Knowing" which stars Nicolas Cage, Rose Byrne, Chandler Canterbury and Ben Mendelsohn will hit theaters on March 20th.