Movie News
THE IMAGINARIUM OF DOCTOR PARNASSUS Struggling To Secure Release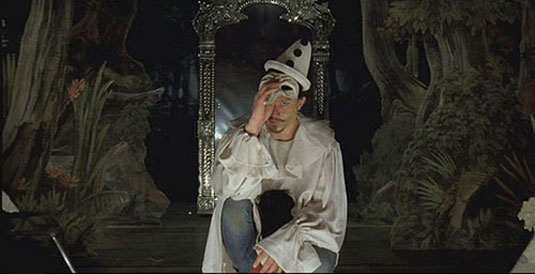 "
The Imaginarium Of Doctor Parnassus
" directed by
Terry Gilliam
(former
Monty Python
star), which cost $20m to make was finished in August last year. But the "fantastic" tale is struggling to find a buyer and secure a US distribution deal. Despite the huge publicity and big-name cast,
Heath Ledger, Johnny Depp, Jude Law
and
Colin Farrell
,  negotiations with several prospective commercial partners are ongoing, but no release date has been set. One concern among buyers may be the film's complicated synopsis, involving a surreal contest between the 1,000-year-old Dr Parnassus (played by
Christopher Plummer
) and the devil (known as Mr Nick, and played by
Tom Waits
). Ledger's character, Tony, is a mysterious outsider who apparently travels through a dream world. If Gilliam cannot find a distributor willing to pay the going rate for rights to screen it in cinemas, Heath Ledger's final film,"The Imaginarium Of Doctor Parnassus" will go straight to DVD.