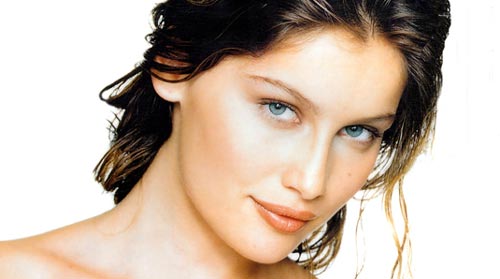 Yeah, you read that correctly, we'll soon have a chance to watch lovely Laetitia Casta on a big screen in the upcoming Nicholas Jarecki project titled Arbitrage.
But I'm sure you're familiar with this one, since we had a little chat about the whole thing, so by now we all know that Richard Gere, Susan Sarandon, Tim Roth, Brit Marling, rapper Drake, Aubrey Graham and Nate Parker are all on board for the project that will follow:
"…a hedge-fund magnate who struggles to complete the sale of his trading business to a big bank before the level of fraud is exposed. Aside from a shady business, the hedge fund guy juggles a wife and an art dealer mistress as well as rivals who want to bring him down."
Richard Gere is set to star as a "trouble hedge fund magnate" with Susan Sarandon as his wife.
According to the latest reports, Nate Parker is set to play Jimmy Grant, a presence from the main character's past; while the last added Laetitia Casta will portray Julie Cote, an art dealer and the main character's mistress. Previously rumored for that part was Eve Green, who left the project because of the upcoming Tim Burton's Dark Shadows.
Jarecki also penned the script for Arbitrage, and the movie, that began lensing in Gotham on Tuesday, is produced by Laura Bickford, Kevin Turen, Justin Nappi and Robert Salerno.
We're keeping an eye on Arbitrage. Make sure to stay tuned!