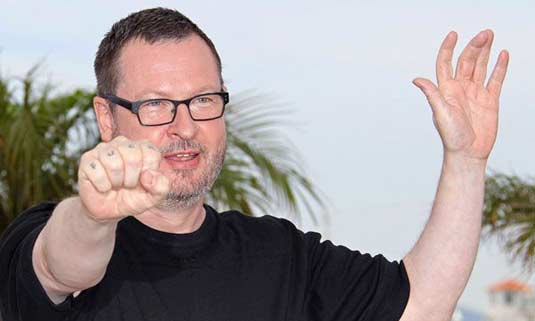 A lot of sex for me today. At least, on a paper. So, here's the thing. Remember that guy responsible for titles like Dogville, and, I don't know, Melancholia maybe? I hear you saying – no, not Lars Von Trier again!
Shame on you guys! That man is about to make a porno film! For God's sake, show some respect!
Ok, now, when you're normal again, let me just say that Von Trier definitely has some interesting plans for the future and although I can't really remember whether I previously wrote something about his upcoming The Nymphomaniac project, I'm still interested to see how the whole thing will fuck out! Work out! Sorry about that.
So, in an interview with TheIndependent, the Danish director said he had already conducted extensive research for the project, which is about "the erotic life of a woman from the age of zero to the age of 50", when he revealed even more details like:
"I am talking to all the girls from when I was young who were screwing around like hell. It's so much fun. They talk for three hours. Even if the film, for some reason, doesn't come to be, I am having a fantastic time researching. Maybe it's not a good sign but I am really excited by this project." Who wouldn't be excited? See, that's what I call a job!
Anyway, now, somehow, out of nowhere, all of the sudden, we have Stellan Skarsgard's name involved in the whole thing. In an interview with E! (see, when you're in porn industry you immediately get people to like you, and wanna speak to you) Skarsgard revealed:
"Lars called me and said, 'Stellan, my next film will be a porno film, and I want you to play the lead in it."
Unfortunately for Skarsgard, and fortunately for my eyes, he will not get to fuck.
Shooting gets underway next summer. I can't wait!