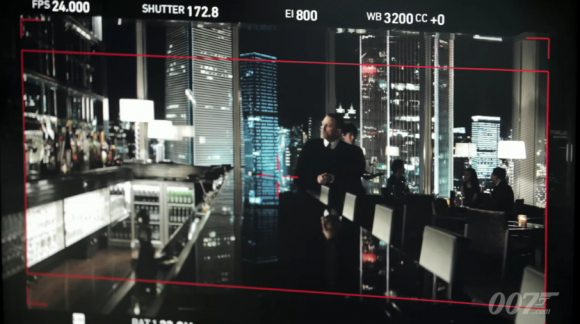 The number of exotic locations is one of the most immediately recognizable elements of the James Bond franchise. This time, production on the James Bond adventure Skyfall has shifted from the U.K. to Shanghai, China, where Bond has traveled to tail someone.
Therefore, the official 007 blog has released a new production video from the set on Shanghai's neon blue highways, but reportedly, Daniel Craig did not actually make the second unit shoot in China, which is clearly evident from this video. We get a few glimpses at scenes featuring Craig, Bérénice Marlohe, and Ola Rapace.
However, Skyfall is set to hit theaters on November 9th, 2012 and first assistant director Michael Lerman and second unit director Alexander Witt describe shooting in this neon-lit city.
So, take a look if you're interested.
[youtube]http://www.youtube.com/watch?v=oINNiB5Da3s[/youtube]