Movie News
Leonardo DiCaprio in Talks For Quentin Tarantino's Django Unchained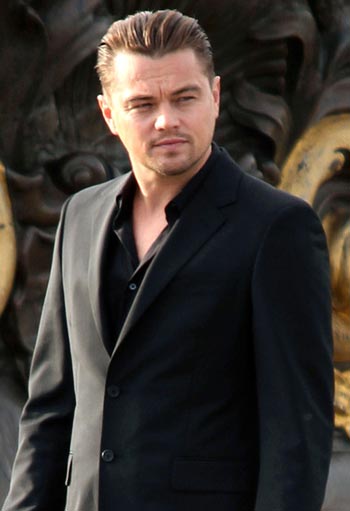 Ok, this project is definitely familiar to you, so I'm sure you'll be happy to hear the latest update about Quentin Tarantino's upcoming Django Unchained.
According to the latest reports, Leonardo DiCaprio is in some serious negotiations to join the cast that will probably include previously reported Christoph Waltz and Samuel L. Jackson.
Yeah, probably, because we still have nothing official on this one. As you see, we're not even writing about the first major contender for the role of Django – Will Smith, simply because – well, it looks that he will not be the part of this project after all.
Unfortunately, that's exactly what guys from Deadline say, though they're writing about possible replacements – Idris Elba, Chris Tucker and Jamie Foxx.
Apparently one of them will have an opportunity to star as Django, "a slave who is liberated and taught the tricks of the trade by a German dentist-turned-bounty hunter (Waltz)."
But let's get back to DiCaprio's involvement in the whole thing. Thanks to Variety, we know that DiCaprio is in negotiations to play the villain, Calvin Candie, who operates a Mississippi plantation called Candyland where he pits male slaves against each other in brutal fights to the death when he isn't busy sexually exploiting female slaves.
So, this actually means that we'll have a chance to watch DiCaprio playing a slave's worst nightmare and it will definitely be interesting to see who will have a chance to portray the freed slave Django, who must cross Candie in order to reclaim his wife.
As we previously reported, Waltz and L. Jackson are expected to play Django's German mentor and Candie's right-hand slave, respectively.
So, any thoughts about this update? Let us know what you think about Django Unchained cast and make sure to stay tuned!