Movie News
Lily Collins, Sam Claflin Team Up For LOVE, ROSIE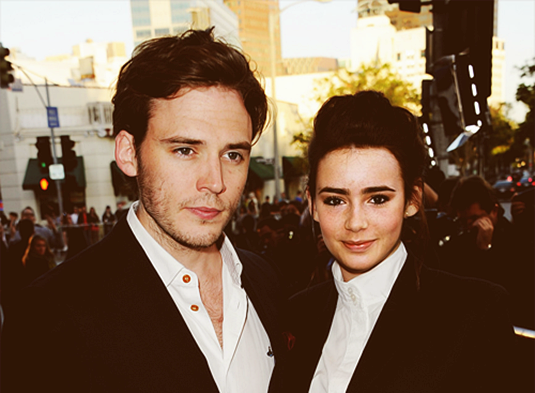 From last year's adaptations of the Snow White fairy tale, Mirror Mirror star Lily Collins and Sam Claflin of Snow White and the Huntsman will team up for a big screen adaptation of the Cecelia Ahern novel Where Rainbows End.
Directed by Germany's Christian Ditter (Wickie And The Treasure Of The Gods), principal photography starts in May on the Love, Rosie project.
Collins plays Rosie with Claflin as her best friend and star-crossed lover, Alex in the romantic comedy from a screenplay by Juliette Towhidi (Calendar Girls).
A bubbly screenplay that blends comedy, romance and drama follows a college-age girl who discovers she's pregnant after one night with the most popular boy at school. She tells her best friend, who is not the father of her child, to get on with life without her and over the next 12 years their lives change, but an undeniable connection remains.
David Garrett's Mister Smith Entertainment is debuting the project at European Film Markets during the Berlin Film Fest this week.
Collins is set to star in the adaptation of the New York Times bestselling 'The Mortal Instruments' novels by Cassandra Clare, playing Clary Fray, while Claflin was cast as Finnick Odair in The Hunger Games: Catching Fire.
Source: Deadline